Organize Your Life During the Winter Season
by Sherry Onweller
[dropcap]T[/dropcap]he long, dark days of winter can actually be warm, cozy and comforting if you love your home. With the days getting darker earlier, we spend more time inside, which can become depressing in a cluttered environment. Alternatively, it can be an uplifting experience if your home is organized the way you want it to be. Winter is the perfect time to focus on your house and getting it organized. So grab a cup of your favorite warm beverage, a pretty notebook and get ready to make a plan!
Take a look at each room through new eyes. In your notebook or journal, make a room-by-room list of what you like, what you want to change and anything that needs to be repaired. Gradually, room by room, take action on your lists. January is a great time to spruce things up in your home by buying a few new bins, basket or organizing items, since they are usually on sale this time of year.
Once you get through your list, take some time to explore some hobbies, old or new. You may also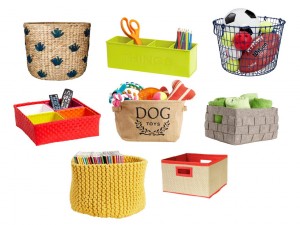 want to do a few fun organization tasks such as scrapbooking, organizing photos and recipe organization.
Taking the time to make your house a comfortable and organized place will motivate you to invite friends and family over and welcome new opportunities. This will encourage you to be surrounded by the things and people you love and enjoy.
If you find the decluttering process to be difficult or stressful, a professional organizer can help. They leverage their expert skills to help clients pare things down and set up the space in a pleasing and effective way that can help create a happy and healthy home.
Sherry Onweller, professional organizer, is the owner of Everyday Organizing Solutions by Sherry. The professional organizing company offers customized organizing solutions to residential and business clients. To learn more, visit EverydayOrganizingSolutions.com or contact Sherry at 908-619-4561.